BUSINESS OPPORTUNITIES IN ALGERIA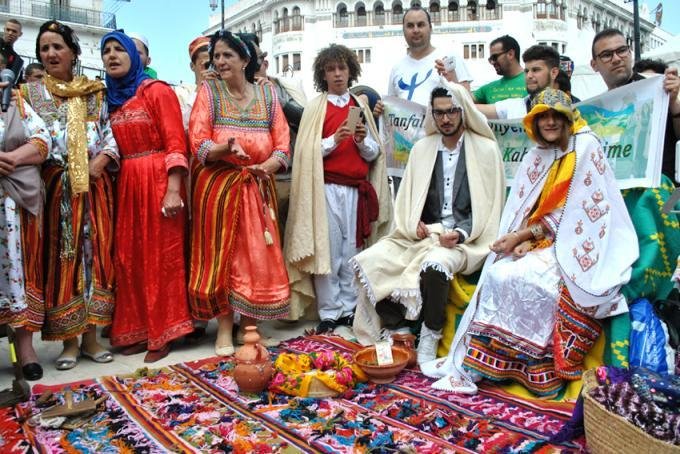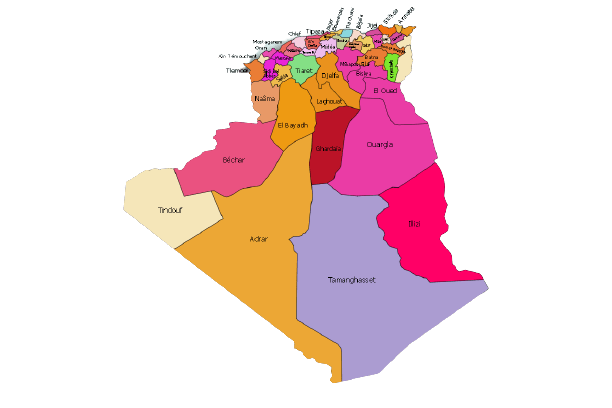 CAPITAL CITY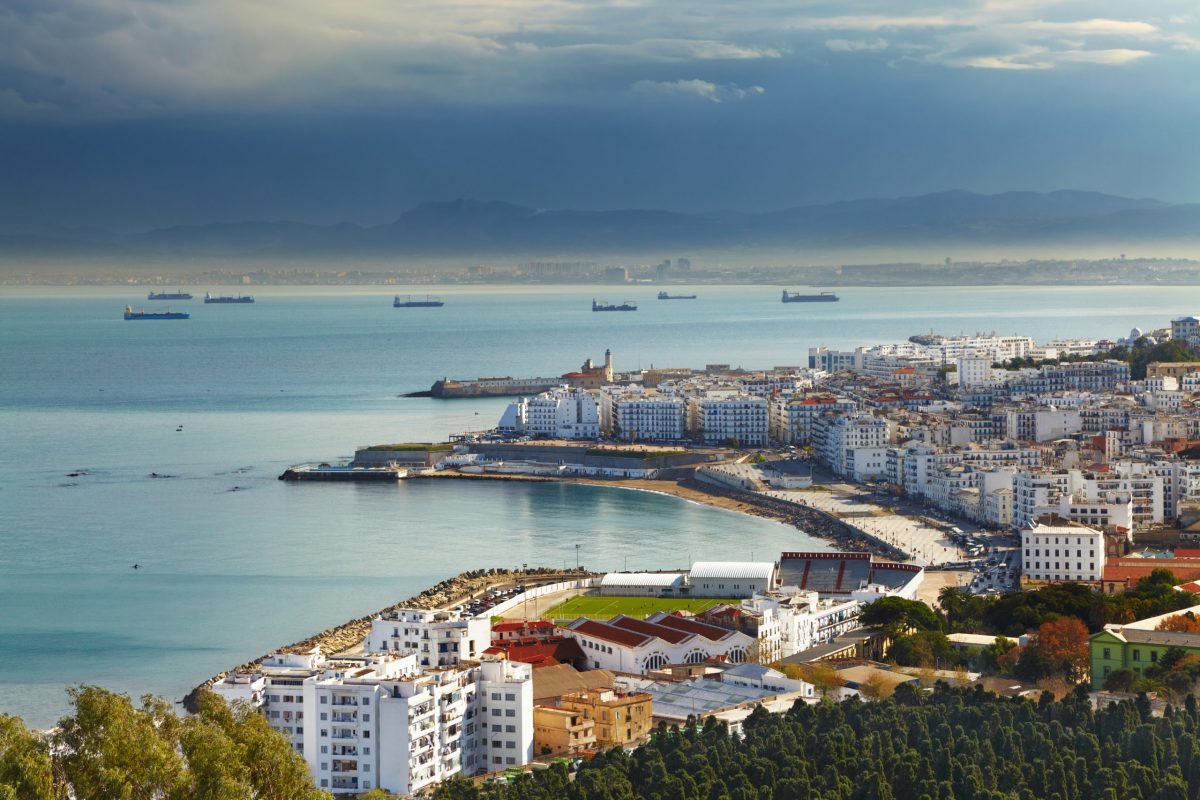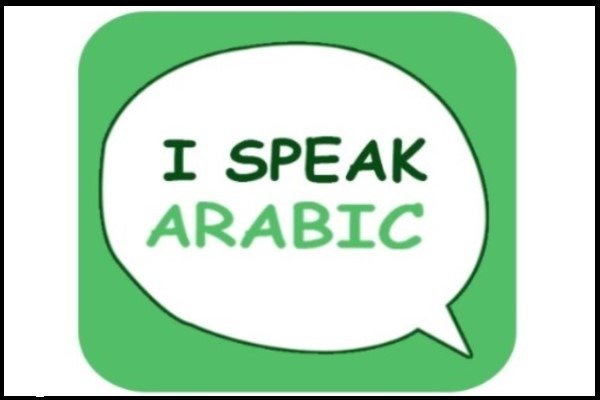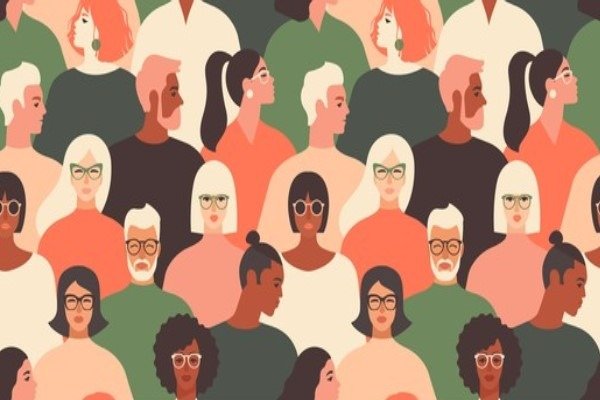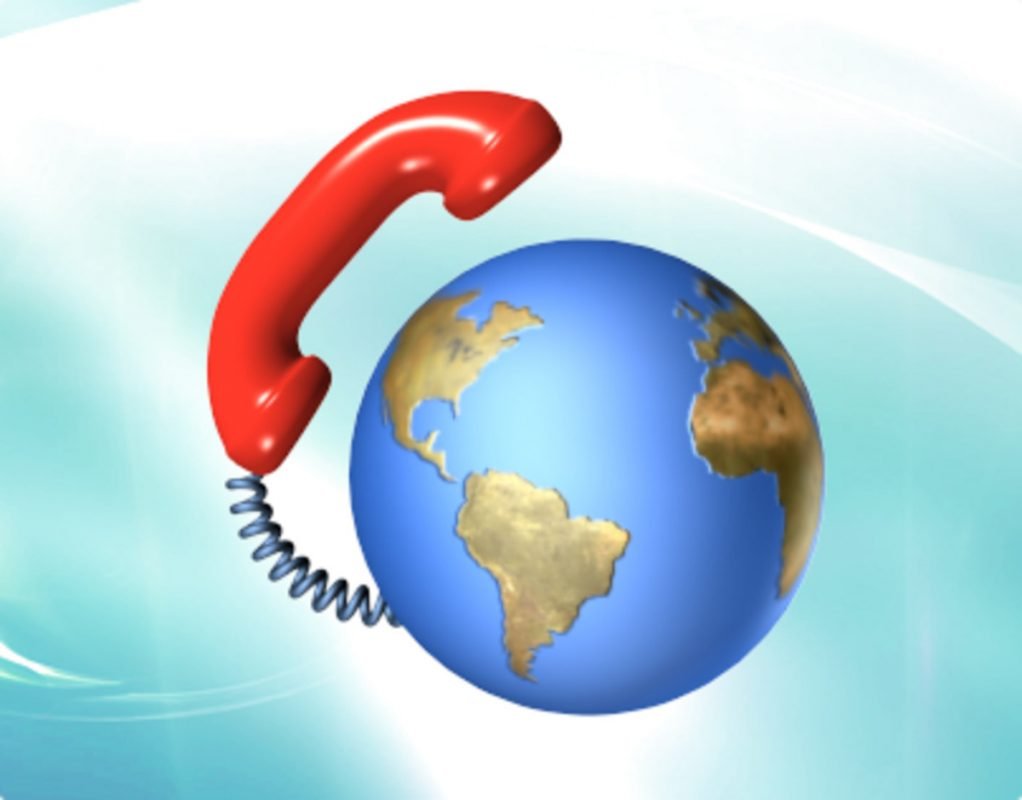 MOROCCO
MALI
LIBYA
TUNISIA
NIGER
MAURITANIA
WESTERN SAHARA
THE  MONEY SHOW SEASON 2.0
Mining and Infrastructure Business in Algeria
ABOUT ALGERIA
Amongst all the countries in the African continent, Algeria is the largest country in the region by area as well as the 9th biggest country in the African region in terms of population. The capital of Algeria is Algiers which is the highest populated city in the country. According to the report of the World Bank, Algeria has been classified as an Upper Middle-Class income Nation. The currency of Algeria is Algerian Dinar (DZD) and the value of Indian currency is almost double that of Algerian Dinar at the time of writing this article. The population of Algeria is 4.39 crores as of 2020. The neighbouring countries of Algeria are Libya, Tunisia, Niger, Mali, Mauritania, Western Sahara and Morocco. The most commonly spoken languages in the country are Algerian Arabic & French. The majority of the Algerian population practices Islam but other religions such as Christianity are also followed. Currently, there are 18 International Airports in Algeria and regular flights are available from these airports to several parts of the world. The air connectivity of Algeria is very convenient. As the Mediterranean Sea is on the border of Algeria, 13 commercial seaports in Algeria fulfil the trade requirements of the country. A lot of goods and resources are imported and exported through the seaports of the country.  
The tax rate for all the corporate entities is 30% and a flat rate of 25% will be getting applied to all those investors and small business entities whose annual turnover is between 5-10 million DZD. Opesh Group of companies will be helping you in the completing Due Diligence process which includes financial planning, registration process, business options and if required evening helping you find a Rental property for your office. 
Establishing a business in Algeria has to be done with utmost care keeping in mind the laws of the country. Article 564 and subsequent articles in the Commercial Code as per the Algerian Law have clearly stated how a foreign investor can register a company in Algeria. A foreign investor who is planning to start his business in Algeria can form many different companies and types in the country such as LLC, the Partnership business, the Corporation & the Limited Shares Company. Limited Liability Company (LLC) formed and registered in Algeria allows the foreign investors to own 100% of the company.
In Case an investor is planning to establish an LLC in Algeria or a corporation business setup, Opesh Group will be helping you in taking the right decision for setting up your business in Algeria and we will also guide you about how to follow the procedure while formulating your company in Algeria. 
Types of Business which can be started in Algeria-
Agriculture– Agriculture contributes highly to the GDP of the country which is why investing in this sector gives a good amount of returns on investment for the investors. There are many food crops such as rice which are imported from many countries because of lack of availability in Algeria. These kinds of opportunities are sure to give investors a chance to invest in such an untapped market. 
Fishing– Algerian population consumes a lot of seafood and there is a vast opportunity for businesses to invest in this field. The huge consumption of seafood makes it one of the highest revenue-generating markets in the country. 
Tourism– Algeria is one of the biggest countries in Africa and attracts a lot of tourists every year. The Third-largest desert in the world the Sahara Desert is located in Algeria. Algeria has been a member of the World Tourism Organization. Algeria receives visits from millions of foreign tourists every year and this sector heavily contributes to the GDP of the country i.e. approximately 8%. There is a lack of the number of good accommodation facilities in several tourist destinations in Algeria which is why it is one of the hottest markets for new investors. 
Renewable Energy– Algeria is considered to be one of the most energy-consuming countries in the world which is why the Algerian government is planning to decrease its dependence on Fossil Fuels and are looking for more investment in renewable energy. 
Transport– The transport sector of Algeria is growing rapidly and this is why the investors who are looking to invest a decent amount in this sector.
Health– The healthcare sector of Algeria is still looking for development. The insurance system of the country is weak which is why Algerians have less economical healthcare facilities in the country which can give them decent healthcare facilities. There are a lot of investments which are being made in this field. 
Information & Communication Technologies– The government is looking to invest a lot in the ICT sector of the country and the availability of a skilled and educated workforce can help the investors a lot in the ICT sector in Algeria. 
Mining– Algeria is a country that is rich in natural resources and is one of the most sought after countries in the world for mining purposes. Investors can look to invest in the mining sector of the country and take all the help from Opesh Group to help them in setting up their mining business in Algeria. 
Infrastructure– Those companies which are planning to start infrastructure business in Algeria can start by taking small projects first and later on go on to take big projects. Why did we suggest you start with small projects first as for taking big infrastructure projects in Algeria every company must pass a technical bid. The technical bid means that the companies should have their own equipment's and machinery of construction. If the companies do not possess these machineries then they will not qualify for the technical bid. This is not the case with small projects. For these projects, you can start by taking machinery on rent.
Advantages of Starting Business in Algeria-
The majority of the population of Algeria is young i.e. the Average age of the country is 19 years which makes it easier for the investors to find a skilled and hard-working work force for their businesses. 

Algeria is a politically stable country which is why it is one of the most progressive nations across Africa. The high political stability means that there is a very low risk for the investors if they plan to invest in the country.

As Algeria is bordered by the Mediterranean Sea, it acts as a gateway between Europe and Africa which opens the doors for the investors to trade with Europe while working in Algeria. This gives them new opportunities and extra benefits. Algeria has 13 commercial seaports and investors who are planning to invest in a country look for the availability and easy access to ports for importing or exporting goods or types of machinery and fulfill the trade requirements of Algeria. Currently, the government of Algeria has ordered a new port to be constructed which once completed would help trade in the country immensely with a capacity to handle 26 million tons of goods and 6.5 million containers annually. After this project will be completed, Algeria will become a go to destination for many new businesses for import and export. 

As of 2015, Algeria has a good literacy rate of 86% which is why it is easier to work in a country like Algeria and even find good manpower.

A lot of sectors in the Algerian market are currently under developed such as internet connectivity, lack of home grown crops, etc. Those investors who are looking for good business opportunities with less competition in Algeria can look to invest in these sectors. 

The commonly spoken languages of Algeria are French and Algerian Arabic which is why it is not easy for people to understand this language easily when they do not know about them. The majority of the people refrain from investing in these countries because of a lack of language understanding. This gives a lot of foreign investors a chance to invest with comparatively less competition in several sectors. 
Business Opportunities for Indians in Algeria-
There are excellent business opportunities in Algeria for new investors who are planning to start their business abroad and are looking to start their business in a foreign country with minimum capital investment. Algeria has opened its doors for foreign businesses and foreign investors. In Algeria, there are vast business opportunities for investors who are planning to start their business abroad. They can invest in manufacturing, infrastructure as well as in the mining sector. In all these sectors there has been a huge boom and existing investors who have already invested in this sector have earned a lot. The hydrocarbon industry has seen major investments in Algeria from all over the world and big multinational corporations have invested a lot of money in this sector. However, that is not the only sector that can be explored in Algeria. Some sectors are seemingly less touched and have immense potential which can not only open new doors for the investors to explore but give them good ROI.  
Imports & Exports-
Many goods are imported and exported from Algeria. Imports and exports business is an ever-growing business in any country however you need to do proper R&D before investing in that product which you can import or export. You need to check whether that product is suitable for your target market and how much revenue you will be able to generate from that market. 
Major items which are exported from Algeria to India-
Oil

Gas

Lubricants

Phosphate
Major items which are imported in Algeria from India-
Iron or Steel Products

Engines

Machines

Chick Peas

Milk Powder

Rice

Spices

Pharmaceutical goods

Cosmetics

Electronics Equipments
Manufacturing-
Many products are imported to Algeria from different countries which are why many investors have started setting up their manufacturing plants in Algeria. Investors have started setting up their companies in sectors such as machinery manufacturing, agricultural products, transport vehicles manufacturing, drugs manufacturing, etc.
Mining- 
The mining business is one of the most profitable and well-invested ventures in Algeria as a lot of valuable minerals are found in the country. Minerals such as Gold, Lead, Phosphates, Copper, Diamonds, etc. are found in abundance in the country and a lot of companies are investing in huge numbers in the country. 
Major Indian companies which are currently working in Algeria-
Vijai Electricals (manufacturing power transformers)

Pharmaceutical companies such as Dabur, Sun Pharma, Cipla, Hetero, etc. 
GDP= $151.459 billion
GDP Growth= 1.4%
Ease of doing business rank= 157
GDP per Capita= $4,100
Thanks for reading these Artical. Watch our Video and know more about Algeria. For any Business Enquiry Join Millionaire Program and change everything in life and Business.. Call/ WhatsApp +91- 8094607111.
MEET
OUR TEAM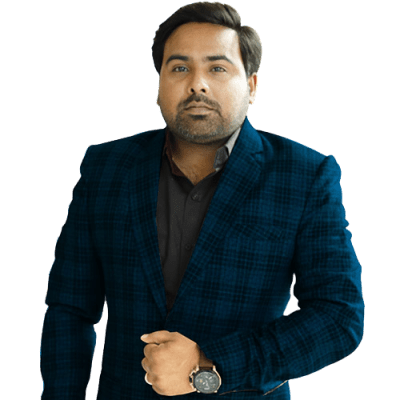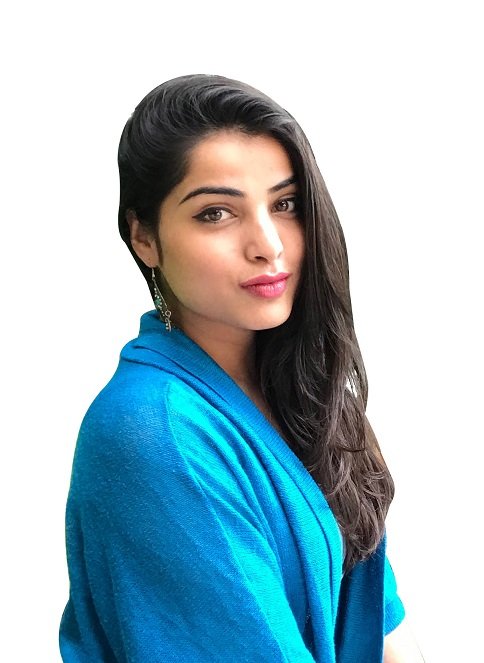 MS MEGHA NATH
Co- Owner, Opesh Group.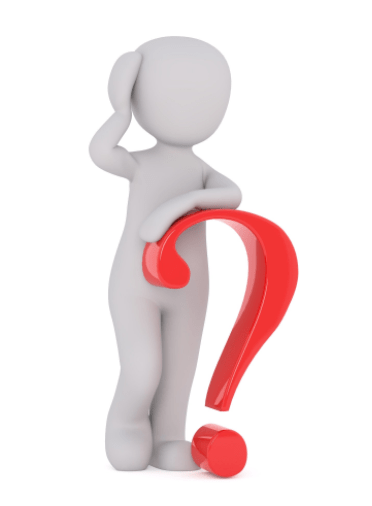 Leave your details andWe will contact youas soon as possible.
contact
SIGN UP TODAY

Get our exclusive content and offers in your inbox