BUSINESS OPPORTUNITIES IN CAMEROON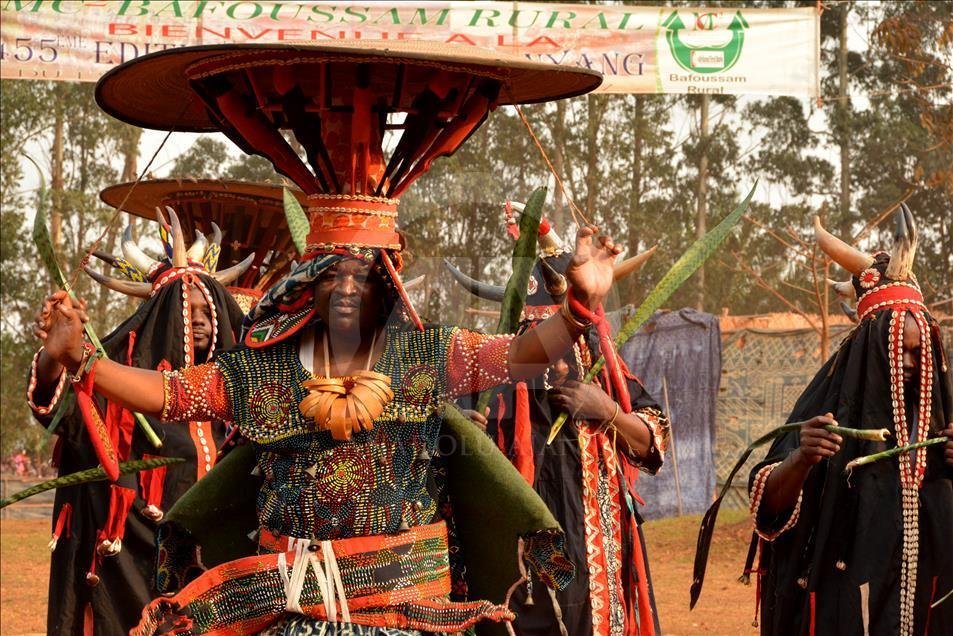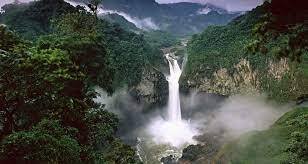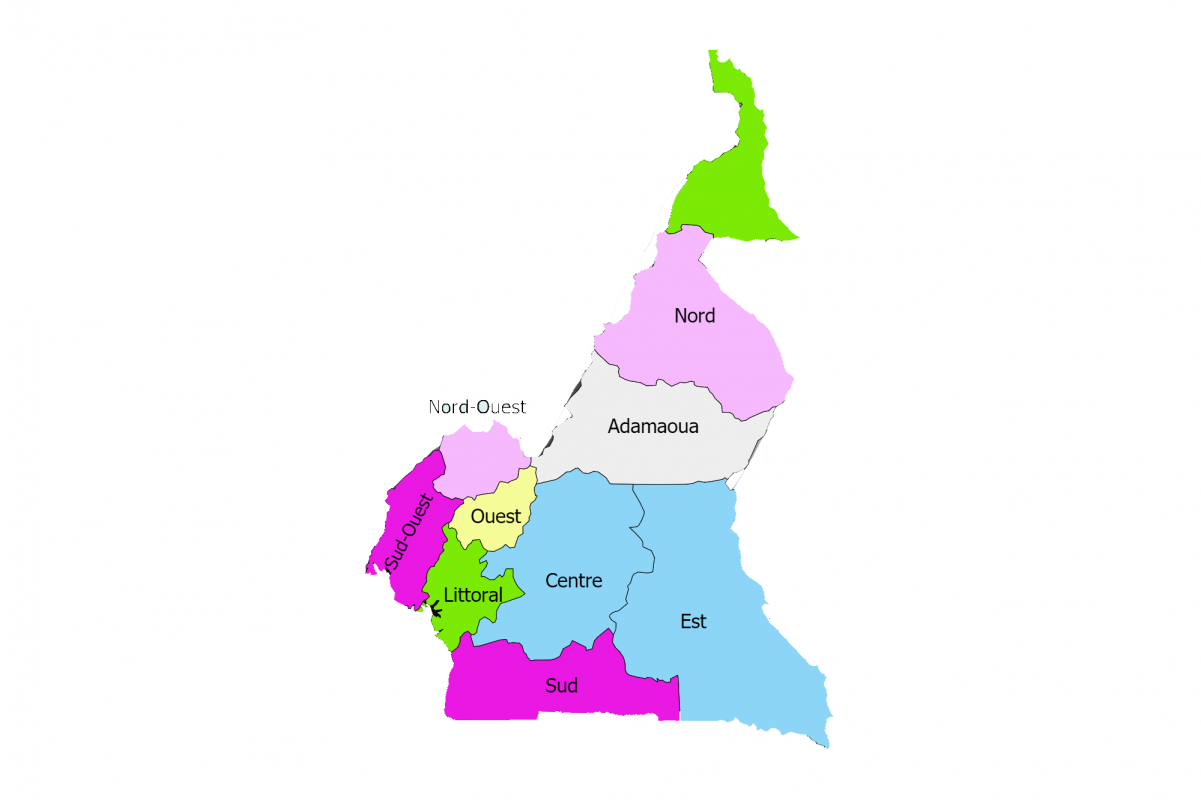 CAPITAL CITY
CENTRAL AFRICAN CFA FRANC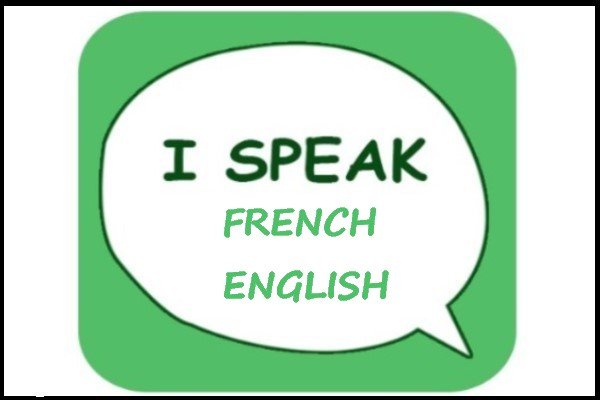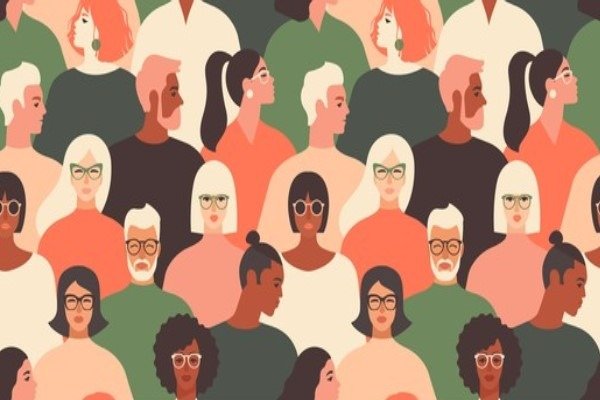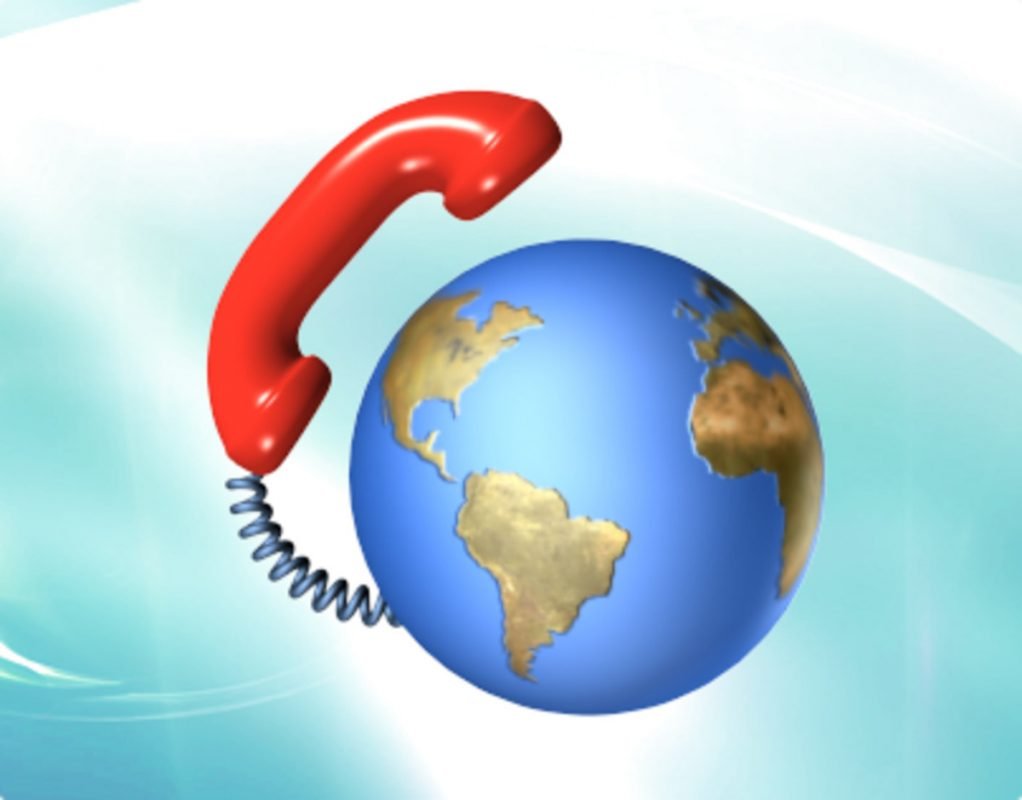 NIGERIA
CHAD
CENTRAL AFRICAN REPUBLIC
CONGO
GABON
EQUATORIAL GUINEA
THE ATLANTIC OCEAN
Introduction-
Cameroon is a country which is located in West-Central Africa and is also officially known as the Republic of Cameroon. The country is bordered by Nigeria, Central African Republic, Chad, Equatorial Guinea, Gabon and Congo. Republic of Cameroon is located at a strategic position that is between West and Central Africa. Cameroon is a large country with a population of 2.65 crores or 26 million people. The currency of Cameroon is Central African CFA Franc which is the currency of 6 African countries such as Chad, Congo, Gabon, Equatorial Guinea, Central African Republic and Cameroon. The official languages of the country are French and English because of it being under the occupation of France and Britain once. This is why communicating in Cameroon is very easy as majority of the population speaks or understands English. The most commonly followed religion of Cameroon is Christianity with the second largest religion being Islam. Cameroon is a beautiful country with many scenic locations such as beaches, deserts, mountains etc. The capital city of the country is Yaounde and the economic capital of the country being Douala which is also the port city of the country. The population of Cameroon is relatively young with over 60% of the population under the age of 25 years.
Cameroon's GDP is constantly increasing steadily over the years which show the amount of developments being made in the country. The GDP of Cameroon is almost evenly divided amongst different sectors such as Agriculture, factory based industries etc. The government of Cameroon has invited a lot of FDI in different sectors such as logging, tourism, manufacturing etc. Even though the Covid-19 pandemic has affected the growth of the country and its GDP however the economy of Cameroon has again started picking up after the setbacks of the pandemic. Indian restaurants such as Mahima Restaurant, Bombay Masala are some of the most popular restaurants in Cameroon and you can find the taste of your favorite Indian dishes in a country far away from India. Cameroon is considered as an investment heaven for MSME companies as you can start your business in Cameroon at a very low investment. So the businesses who want to enter into a market which has less competition and with low investment can surely consider Cameroon as a potential prospect. As Cameroon borders the Atlantic ocean to the South-West border of the country, it acts as a natural gateway to countries such as Chad, Central African Republic and Congo.
Types of Business which can be started in Cameroon-
Import & Export– Import and exports sector is of huge potential in Cameroon as millions of dollars of goods are imported and exported from Cameroon annually. Items such as Import wood, aluminum waste, cotton, Fuel, Foostuffs, consumer goods are some of the items which are required a lot in the country and because of high demand and low production these goods are imported from different countries across the world. In terms of exports items such as Cocoa, lumber, coffee, crude oil, cotton etc are exported in large quantities from the country. The demand of some of these items especially Columbian coffee and cocoa beans are very high and are regarded as amongst the best in the world.
Agriculture– The agriculture sector is growing at a steady pace in Cameroon and a lot of investors have invested their money in this sector not just for the consumption of local Cameroon people but also for exports. The exports of many of the agriculture produce of Cameroon such as Cocoa, Bananas, Coffee, Palm Products, Tobacco, Rubber, Cotton etc. are in demand in many countries across the world because of the quality production.
Mining– Bauxite Ore, Oil and Gas, Iron etc. are mined in large quantities in Cameroon and because of the country's abundant natural resources, many investors have shown keen interest in the mining sector. Large investments have been made in the mining sector of Cameroon by many foreign investors and the government policies towards this sector have also encouraged FDI.
Tourism– The government of Cameroon has encouraged the tourism industry since 1970s and even created a ministry of tourism as well. They have invited FDI in sectors such as airlines, travel agencies, hotels, restaurants etc. The tourists are treated very well in the country which has increased the numbers of tourists visiting Cameroon significantly over the years. The country is described as "Africa in Miniature" because of its diversity, culture and geography. The investors who have got interest in this sector should definitely consider Cameroon as one of their investment prospects.
Hospitals and Pharmaceuticals laboratories– As Cameroon is a developing economy so the government is encouraging more and more investors to build hospitals in the country and along with that to open Pharmaceutical Labs in the country for in house experimentation and production of medicines which are very low in the country currently. The fast increasing population of Cameroon means that number of hospital beds and number of doctors are low as per the demands.
Industrial and Local Fishing– Fishing industry is one of the most popular businesses in Cameroon as the consumption of sea food is very high. This sector is of high economic and social importance to Cameroon and millions of tons of fishes are caught and consumed every year in Cameroon. The huge demand and supply chain of this sector is enough to attract any sensible investor with a keen interest and knowledge to invest their money in this sector.
Forestry and logging– Almost 46% of the total area of Cameroon consists of forests and the wood industry is blossoming because of this reason. Cameroon exports high quality timber and other varieties of woods. The immense and large area of forests means that the forestry sector is a good option for investment in Cameroon.
Advantages of Starting Business in Cameroon-
Many investment opportunities in the infrastructure sector has been made possible through IMF which gives huge opportunities to the investors to invest in this country.
Cameroon is still undergoing development which is why it requires a lot of FDI for its development and the government tends to encourage FDI and support foreign investors. It provides great opportunities to the investors to get good projects and be a part of the country's development.
International banks such as Citi Bank, Standard Chartered Bank, Eco bank etc are available in Cameroon. So the banking system of the country is safe and secure and along with that you can find easy banking services of International and local banks here.
The natural resources of Cameroon are in abundance which means major investments can be made into the mining sector turning into fruitful results for the investors. The natural resources of the country are bauxite ore, oil and gas etc. which can be found in large quantities in the country.
Foreigners who are planning to invest in Cameron can own 100% of the company without involving any local party which is required in many countries. This is a very important point of investment which is enough to lure the investors and own the complete company without any hurdles of involving a local citizen as their partner.
Around 60% of the population is under the age of 25 years which is why it is easy to find skilled and trainable work force at low salaries in Cameroon. The youth of the country are looking at good job options and who better to provide that to them then a foreign company who has invested in their country.
The literacy rate of Cameroon as of 2018 was 77.1% which is a decent literacy rate and the investors can find literate work force in the country easily.
The political stability of Cameroon is strong with a stable regime in place, the country has seen rise in development and attracting more and more FDI. Granted, the FDI has decreased in the year 2020 however that was because of the factors beyond anyone's control; Covid-19 Pandemic.
The Cameroonian government has chosen certain sectors as the priority sectors for the FDI which are transport, food industry, tourism, rural development.
Business Opportunities for Indians in Cameroon-
Imports & Exports–
The trade between Cameroon and India officially started from 1960s and India is one of the largest trade partners of Cameroon. The millions of dollars of import & export trade between both the countries show that the trade relations between India and Cameroon are good and both the government encourage the trade.
Major items imported from India to Cameroon-
Mineral Fuels, Oils
Wood & Articles of Woods
Lead
Coffee, Cocoa, Tea
Oil Seed, Fruits, Seeds,
Cotton
Major items exported from Cameroon to India-
Pharmaceutical products
Cereals
Articles of Iron or Steel
Plastics
Machinery, Boilers, Nuclear Reactors
Beverages, Spirits, Vinegar
Electrical, electronic equipments
Mining-
Mining sector has received many major Investments from companies such as Hindalco and Jindal Group who have invested millions of dollars and earned profits in millions in the mining sector of the country. Mineral resources of Cameroon are immense and minerals such as Iron ore, bauxite, Oil and gas are some minerals which are mined in Cameroon and exported across the world. The investors who good financial backing should invest in these sectors if they can spend required minimum capital to invest in the mining sector of Cameroon.
Manufacturing-
Manufacturing sector of Cameroon is not strong enough currently and majority of the manufacturing business in the country is related to wood. However because of the location and reach of Cameroon, the investors should plan to open manufacturing units in Cameroon which will open the gate way to not only the local Cameroonian market but also the market of nearby border countries. Manufacturing is one such sector in Cameroon which is not explored much as of now and this gives the perfect opportunity for the investors to invest in this sector and become the market leader.
Major Indian Companies which are currently working in Cameroon–
M/s Hindalco in Bauxite mining
Jindal Group in Iron ore mining
Olam International
GDP= $37.50 billion
GDP Growth= 3.5%
Ease of doing business rank= 167
GDP per Capita= $1,400
Thanks for reading these Artical. Watch our Video and know more about Cameroon.  For any Business Enquiry Join Millionaire Program and change everything in life and Business.. Call/ WhatsApp +91- 8094607111.
MEET
OUR TEAM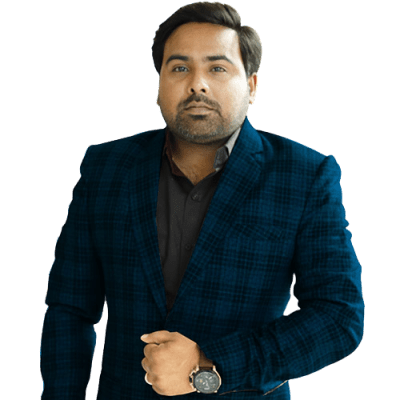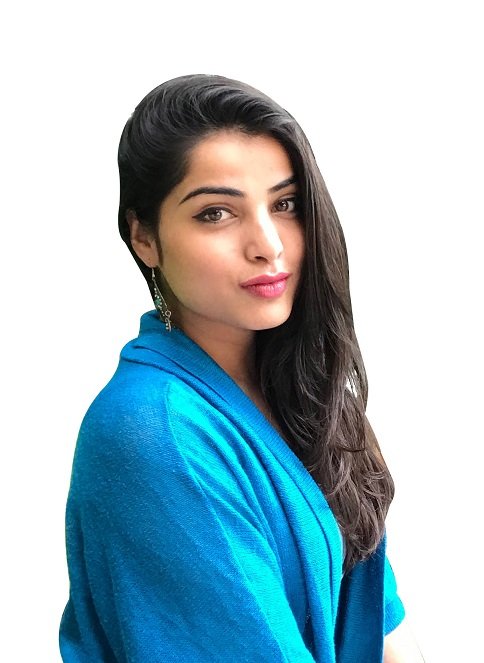 MS MEGHA NATH
Co- Owner, Opesh Group.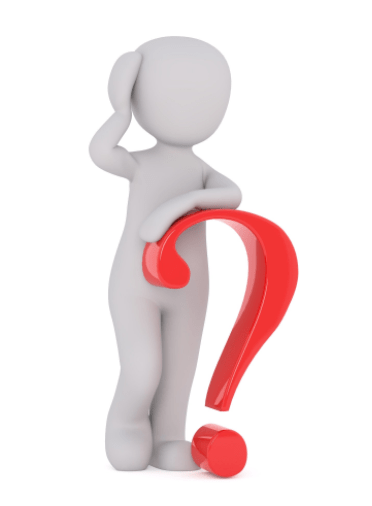 Leave your details andWe will contact youas soon as possible.
contact
SIGN UP TODAY

Get our exclusive content and offers in your inbox