The inspirational success story of Mr. Opesh Singh, the founder of the Opesh Group of Companies.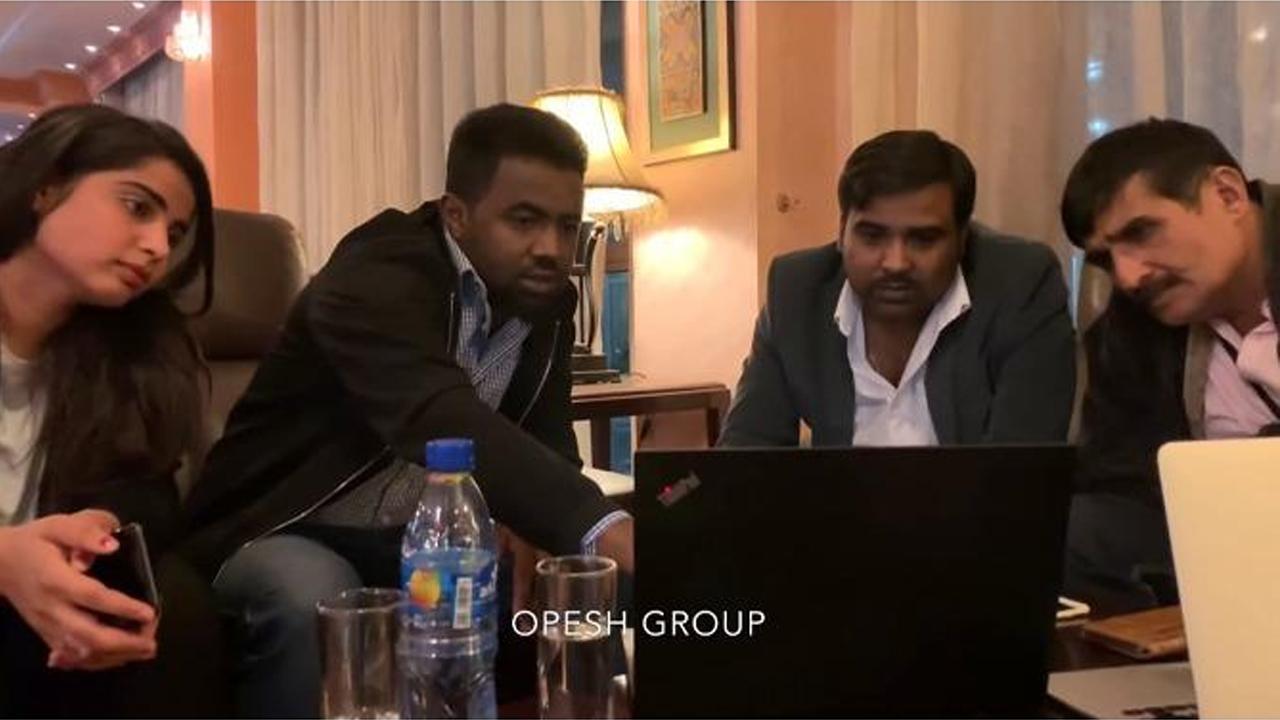 Opesh Group of Companies.
Success can be defined as having a tingle of excitement about what you do, sticking to what matters in the face of adversity, and creating a life you can look back on and be proud of.
Success is never easy, particularly in today's competitive environment. To make it huge, one must be dedicated, have distinctive and new ideas, and a solid blueprint for putting those ideas into action. The wonderful thing about success is that, unlike humans, it does not discriminate based on race, gender, or even age; all it takes to attain it is a strong sense of grit, enthusiasm, and hard work. The inspirational success story of Mr. Opesh Singh, the founder of the Opesh Group of Companies, attests to this.
Mr. Opesh Singh's journey resembles that of an ordinary man who rose to prominence through sheer hard work and astute business acumen. In the year 2005, Singh founded his own company, Opesh Group, at the tender age of 21. He began working on growth ideas and contacted the global market with the goal of taking his company to the next level. The trip was not easy for him at first, and he encountered numerous hurdles and sufferings, but he persevered and worked toward his vision, believing in the concept of 'Never Giving Up.'Opesh was rewarded for his hard effort, strong business acumen, and profound awareness of the market condition, as the classic expression goes "Luck favours the brave." He was able to break into the African market with ease.
The Opesh Group, which was founded to provide advisory services to businessmen, entrepreneurs, and small and large firms in order to assist them in establishing their businesses and expanding their services to the global market, has proven to be a multifaceted firm. Opesh Singh has made a reputation for himself as a visionary entrepreneur in just 15 years, thanks to his intuition and business knowledge. Opesh Group, based in Jaipur, Rajasthan, is now the sole organisation offering advisory services and carefully planned solutions and strategies to aspiring entrepreneurs and startups in order to assist them go 'Local to Global.'
"When I chose to extend my business into a wider worldwide market, I faced a lot of obstacles and impediments," Opesh Singh says of the necessity to launch his firm and current market trends. He further continued, "This motivated me to start my firm, through which I can help and mentor people facing similar situations. We've been in the industry for 15 years, and I believe there's always room to expand and flourish in the larger market."
Opesh Group recently partnered with Premium Consulting of Greece a few years ago, and now has ten offices scattered throughout international markets. Mr, Opesh Singh and his company also intend to grow their customer base to 100 nations in the future years. Opesh Singh, who has a Bachelor's Degree in Computer Science, is a complete talent package since, in addition to being a successful entrepreneur and one of India's top businessmen, he is also a successful investor and global mentor/coach with over 15 years of experience. He's also a fantastic author, having written eight best-selling books and ten business programmes. Mr. Opesh Singh is without a doubt an inspiration to the younger generations, with so many accomplishments in his career.
Visit now: https://www.mid-day.com/lifestyle/infotainment/article/entrepreneur-mr-opesh-singh-helping-brands-to-create-a-statement-in-the-industry-23203339